Jurist Publishing Group
Address: 26/55, Bldg. 7, Kosmodamianskaya Emb., Moscow, 115035
(495) 953-91-08, 617-18-88.
Dear colleagues!
The Publishing Group "Jurist" offers for your consideration a catalogue of Russian juridical periodicals.
We are certain that topics of our journals will be interesting for you and your colleagues.
You may find in the journals of the Publishing Group "Jurist" information on all the aspects of activities of a judge, an advocate, a notary, an investigator, a house counsel and a teacher. The Publishing Group "Jurist" will provide analysis of legislation, judicial-arbitrazh practice, reviews and commentaries of leading specialists of state agencies, legal scholars of leading legal institutions of higher education of this country.
The indicator of high quality of our materials is not only the growing number of our subscribers and readers but also introduction of a number of our journals into the list of periodicals recommended by the Higher Assessment Commission for publication of basic results of dissertations in candidacy for a degree of the Doctor of Legal Sciences.
Our periodicals show the correct method of tackling professional tasks and help to find an efficient solution of any problem. Our readers in their turn help us to understand what topics are the most urgent for them.
More than 100000 subscribers trust our journals. Join us!
United Editors Office of the Publishing Group "Jurist"
OUR AWARDS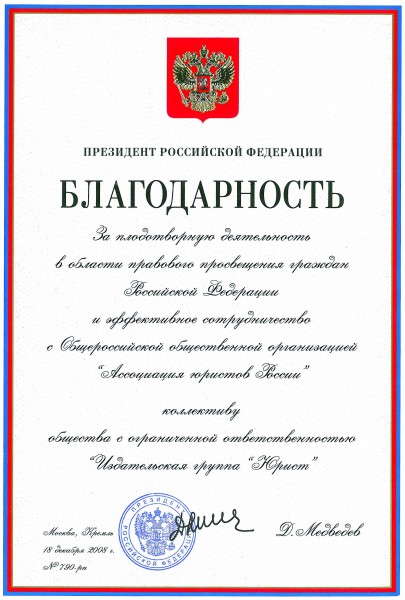 Acknowledgement of the President of the Russian Federation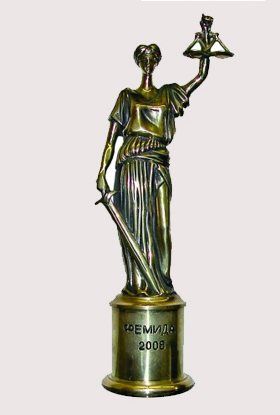 Themis Award - 2008